Announcement
Santa Clara Broncos Baseball MVLLNight this Friday, May 11
Posted by
Lew Lee
on May 06 2018 at 05:00PM PDT in MVLL Baseball 2019
More editing options
Santa Clara University's Broncos Baseball is offering MVLL families a great deal to watch a Broncos game.
This Friday on May 11th, the Broncos play the Loyola Marymount Lions. Game time is 6 PM. MVLL families can get in using the promo code
MVLL2018
for only $7.
Go to the Santa Clara Broncos Baseball
ticket website
. Choose Best Available Seats, choose Reserve, enter number of tickets, and enter the code MVLL2018 and tickets are only $7 plus a $2 service charge per ticket. This is a great opportunity for some late season team bonding.
Schott Stadium
is a great place to watch a baseball game. Depending on the number of tickets purchased using the code, they'll also do things for the MVLL players. The Broncos have a new manager and a new coaching staff. They've been recruiting a lot of local young talent. Be ready to have a great time at the game.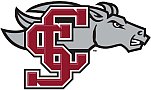 Comments
There are no comments for this announcement.